Loan Analysis Network Integrity Software

Is The Cloud-Based Mortgage Prequalification, Presentation, and Compliance Solution
The short video below highlights some of the

Key Features and Results
Where Does Fit In?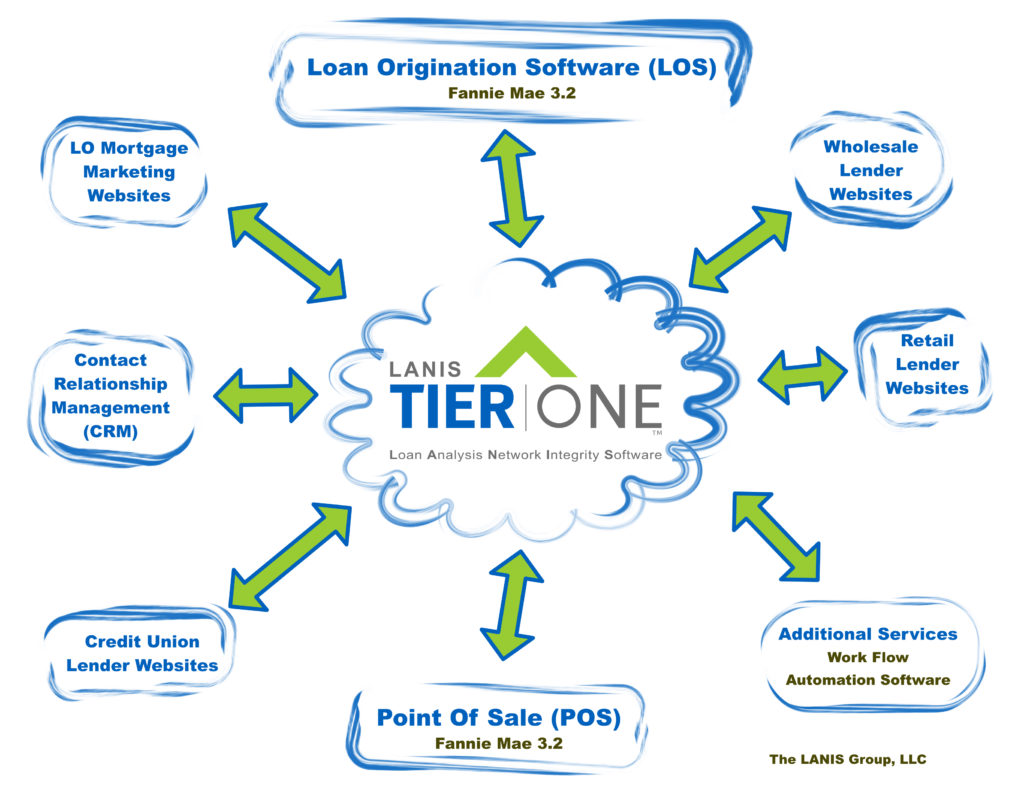 Loan Officers Can Increase Loan Submit to Close and Can Save 8 to 12 Hours a Week or More
3.2 Compliant and MISMO 3.4 URLA Coming Soon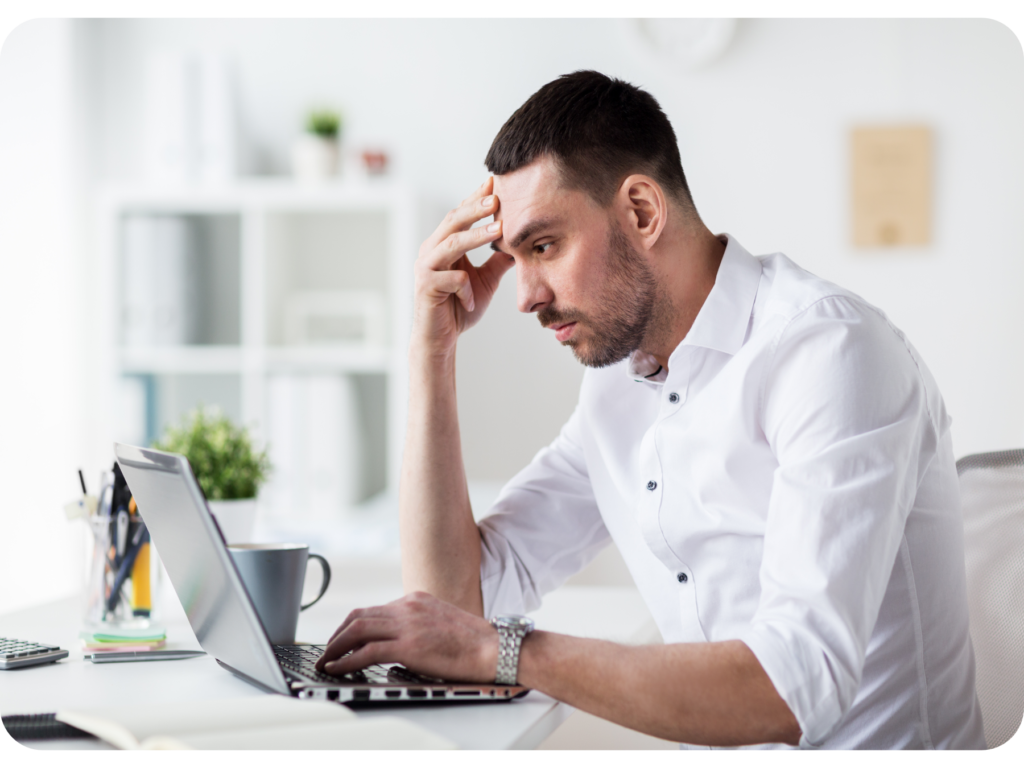 Non

User
Borrower wants to see multiple Loan Options
This is going to take a long time and I'm tired of using old presentation software.
I need a better way to satisfy the borrower.

User
Multiple Loan Options – NO Problem
I'll send you Five Loan Options with Closing Costs and a Side-by-Side Comparison.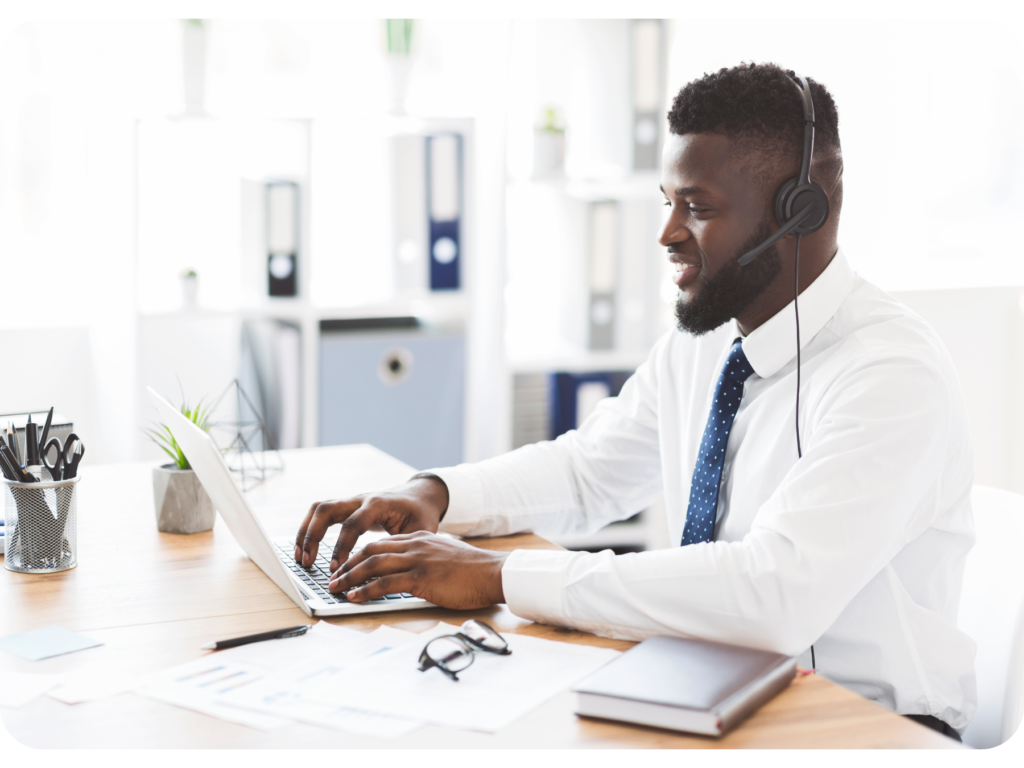 For the Loan Officer, LANIS TIER ONE solves Loan Origination Issues. Over 700 Calculations, over 190 decision trees, and over 120 Compliance / Guideline Checks provides Accuracy with Income Calcs, Pricing, DTI, Reserve Requirements, Net Tangible Benefit, Schedule E Rental Calcs, Loan Payoffs, ARM Qualifying Rates, and Interest Only Qualifying Amortization.
For the Borrower, LANIS TIER ONE provides a comprehensive two full-page financial analysis. Five (5) Loan Side-by-Side Comparison with ROI, Net Cost of Money over Time, Purchase Total Cost Analysis, Reserves Required, Transparency of Fees, and Principal Reduction Over 5 Years.

Supports the Following Loan Types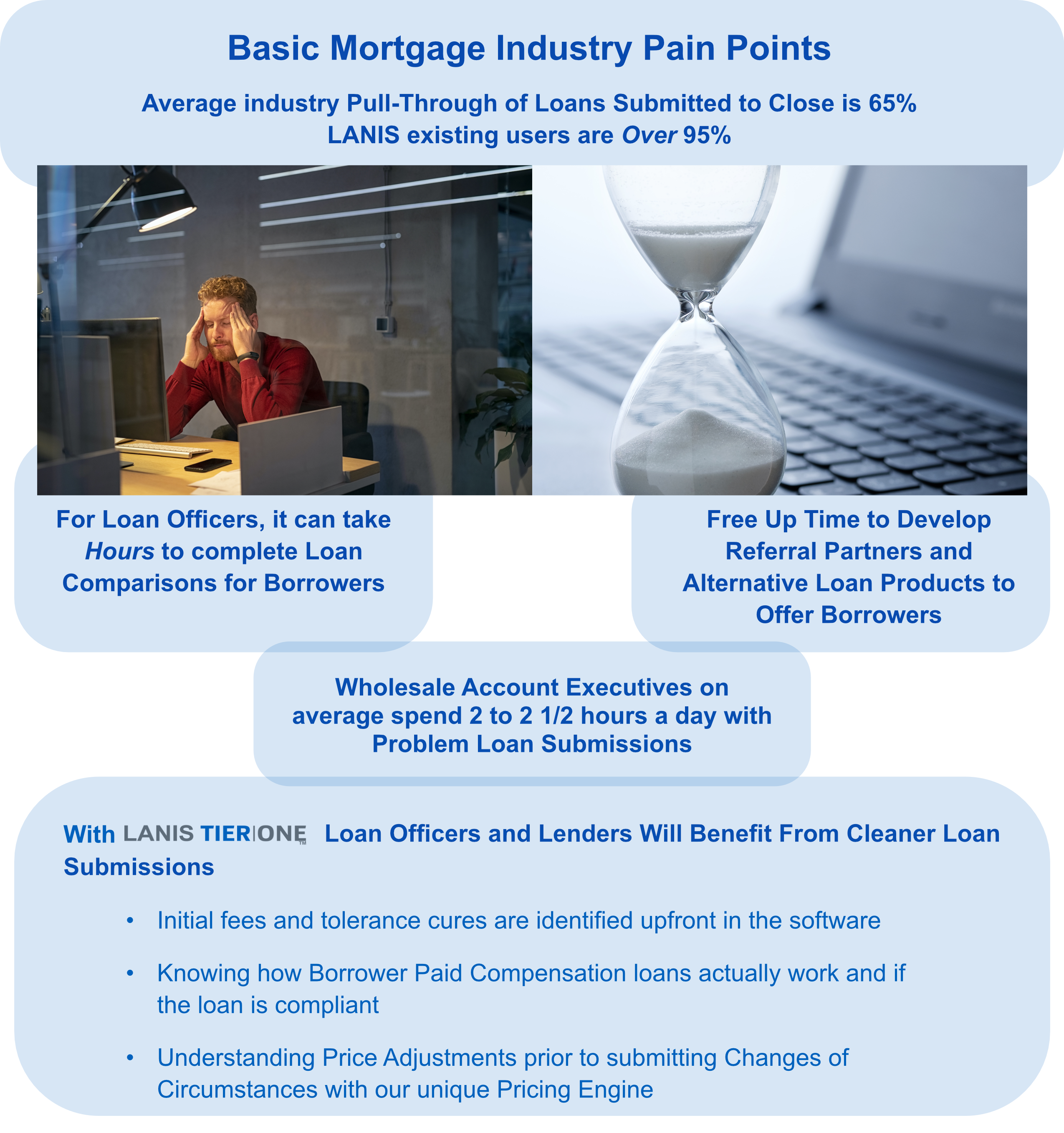 Accelerate the Process From Origination to Close